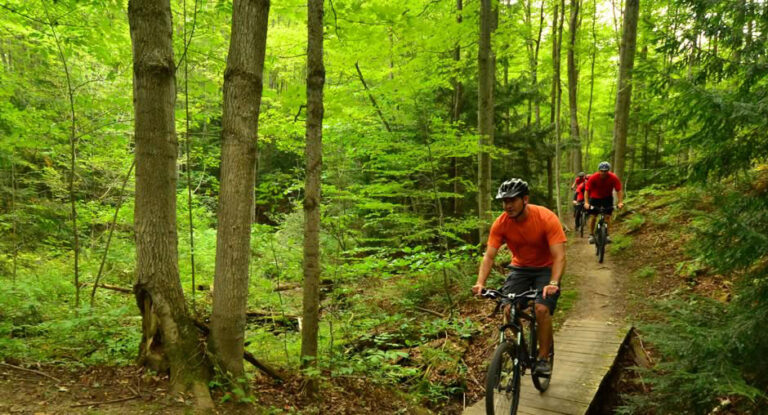 Welcome to Mountain Bike the Bruce!
Bruce County is well-known for its ecological diversity and our mountain biking trails are no different. That doesn't mean you can't enjoy other activities while you are on our trails. Hiking, cross-country skiing and snowshoeing are all welcomed activities at our parks.


We have four distinctively unique trail properties with a combined 50 kilometers of trail to explore, from the rocky Bruce Peninsula to the deciduous valleys of southern Bruce County, you can find an array of open and flowing to tight and technical trail designs that include alternate lines for the more skilled mountain bikers. Better yet, our trails are free to use.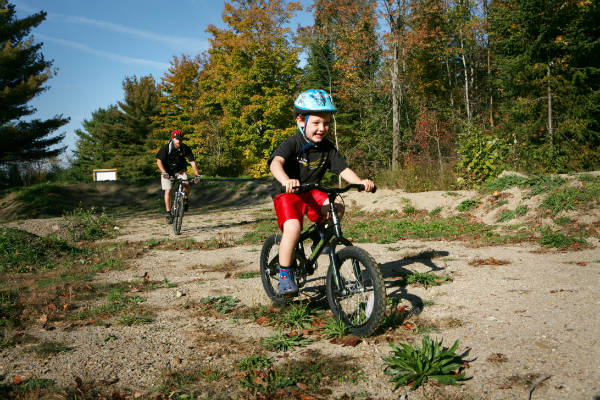 GPS: N 44 49 11.6643 W 81 8 34.0363
Address: 661 Bruce Road 9, Wiarton, ON N0H 2T0
Locally known as the Albermarle Tract, this property is well known for its abundance of rock and technical riding.
With approximately 20km of trail, we have something suitable for everyone. Come try out our pump track! This track is a continuous loop of packed dirt that can be ridden on a bike without pedalling. The track contains a series of rollers and berms that allow the rider to gain momentum and reach some serious speed.
Keep up to date on trail conditions, closures and new initiatives throughout the year on Facebook.
INTERESTED IN VOLUNTEERING?
The county is seeking volunteers to assist with a variety of trail maintenance functions on our trail properties. If you are interested, please review the following documents and fill out an application form.