If you enjoy mountain biking than Bruce County is the place to visit.  We have a variety of single track available from open and flowing to tight and technical that include beginner to more advanced trails.  We build trails for all abilities, so you don't have to be an expert to enjoy the trails in our area. 
Our trails are monitored and maintained on a regular basis, and we only use the best standards for designing and constructing trails.  Come out and enjoy and please remember to give us your feedback on the trails.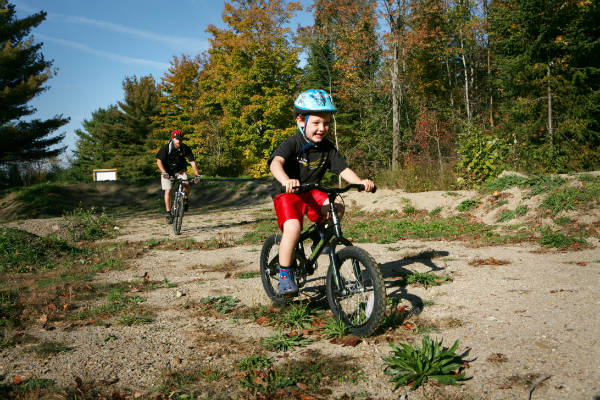 GPS: N 44 49 11.6643 W 81 8 34.0363
Address: 661 Bruce Road 9, Wiarton, ON N0H 2T0
Locally known as the Albermarle Tract, this property is well known for its abundance of rock and technical riding.
With approximately 20km of trail, we have something suitable for everyone. Come try out our pump track! This track is a continuous loop of packed dirt that can be ridden on a bike without pedalling. The track contains a series of rollers and berms that allow the rider to gain momentum and reach some serious speed.